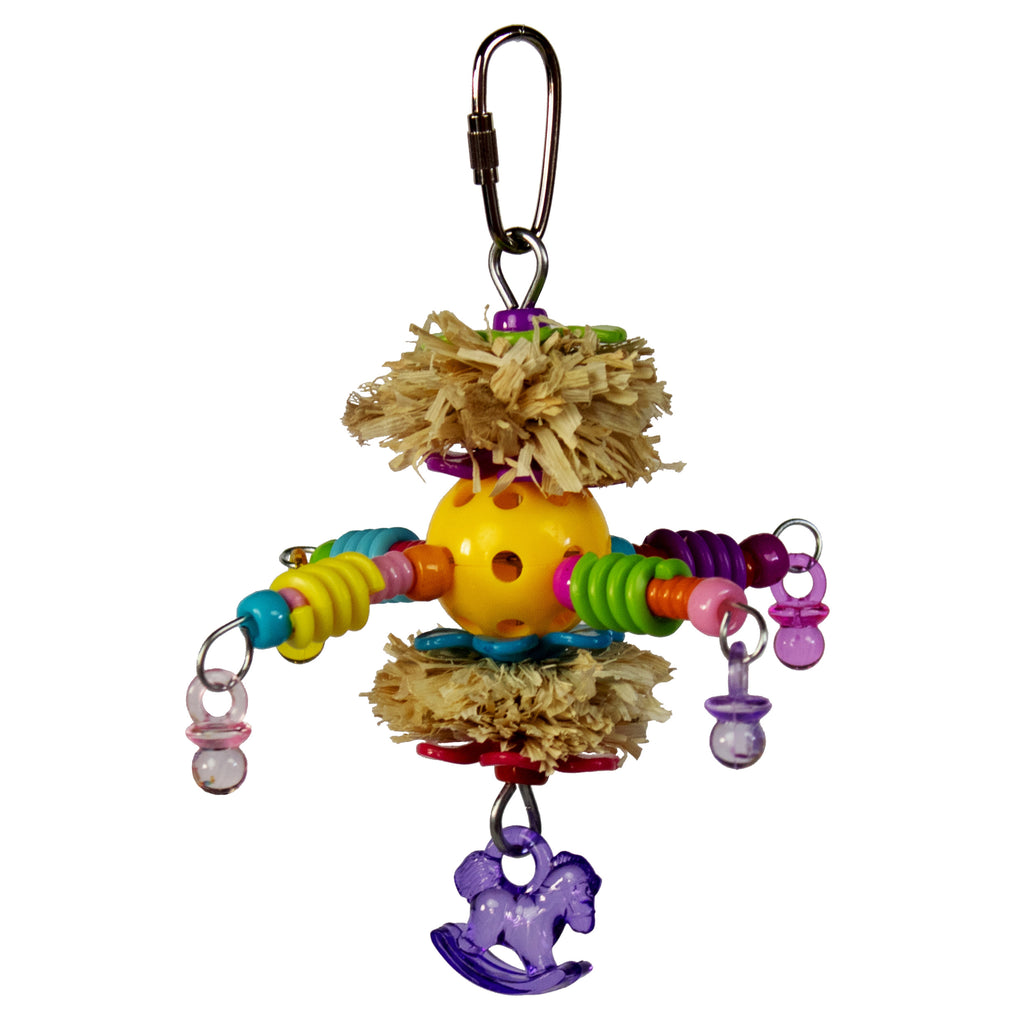 Spaced Out
6 x 5"
Your bird will think our Spaced-Out bird toy is "out of this world"! The retro satellite look of this toy will make a fun addition to your bird's home.
The Spaced Out Bird Toy is the Perfect size for Parrotlets, Parakeets, Cockatiels and Lovebirds
Made with corn husks, coiled plastic beads and dangling translucent plastic charms. Securely attaches to the cage with a pear link.
Designed with corn husk to satisfy your bird's instinctual drives to preen.
Mechanical toys with small plastic toy parts encourage beak exploration and manipulation.
Assembled in the USA with bird-safe materials you can trust.
Super Bird Creations toy designs use a diverse selection of stimulating bird-safe materials to ensure the mental and physical well-being of pet birds.
---
---
More from this collection