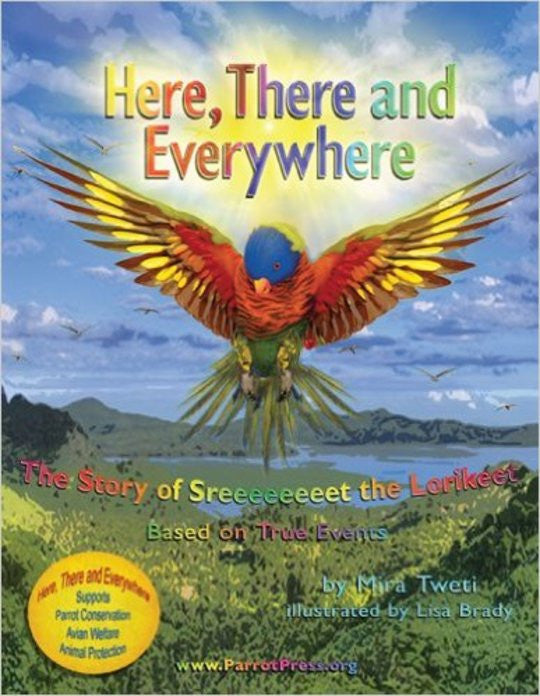 Here, There, and Everywhere
by Mira Tweti (Author), Randy McCarthy (Editor), Lisa Brady (Illustrator)
HERE, THERE AND EVERYWHERE tells the story of a wild parrot named Sreeeeeeeet who is trapped in the rainforest of New Guinea and later sold by a pet store in New York City to a little boy named Peter.
Together, the little boy and the little bird learn about the problems of keeping a parrot in captivity and what it means to separate a wild creature from its ecosystem.
The book both entertains and enlightens children to issues facing parrots in the wild and captivity and environmental problems like deforestation.
Following the story are a dozen educational pages about real parrots and how kids can help them.
---
---
More from this collection