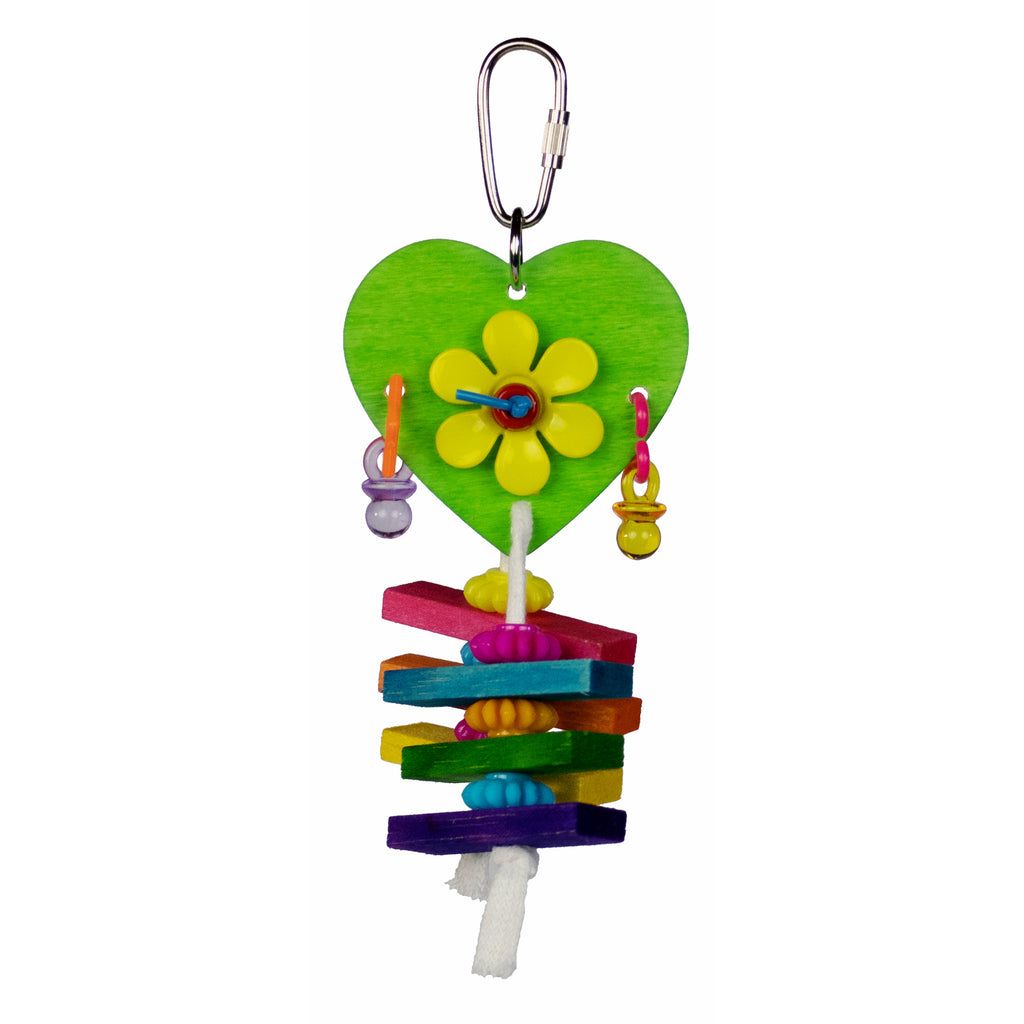 Heart Strings
6 x 2.5"
Your bird is sure to pull the heart strings of this adorable toy. 
The Heart Strings bird toy is the perfect size for Parrotlets, Parakeets, Cockatiels and Lovebirds
A wooden heart adorned with fun to beak beads and pacifiers is used as the base of this toy.  Small balsa blocks and gear beads strung on a  100% cotton shoelace dangle from the heart. 
Destructible toys satisfy a bird's instinctual drive to chew and promote good beak health.
Securely attaches to the cage with a pear link. 
Assembled in the USA with bird-safe materials you can trust.
Super Bird Creations toy designs use a diverse selection of stimulating bird-safe materials to ensure the mental and physical well-being of pet birds.
---
---
More from this collection