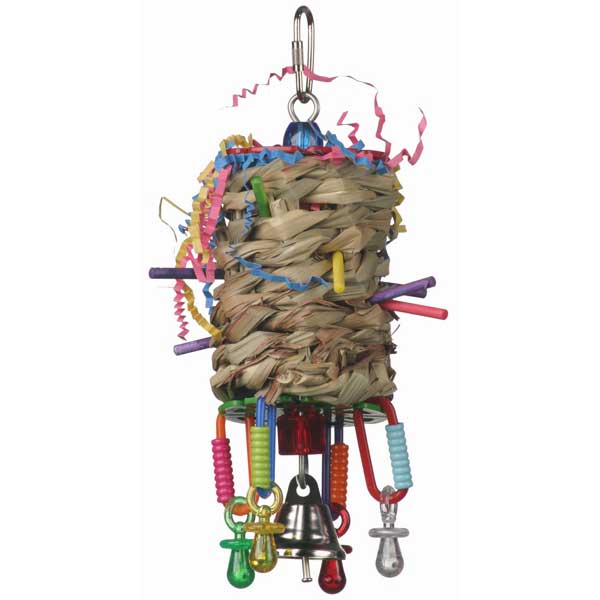 Foraging Roll
8.5" x 4.5" x 4.5"
Foraging Roll is a great starter foraging toy. This woven seagrass tube is stuffed with festive colored paper and threaded with lollipop sticks. Hide some favorite nuts or treats to enhance the fun!
Perfect for Caiques, Small Conures, Lories, Meyers, Pionus, Quakers, Ringnecks, Senegals and similar sized birds
Made with bird safe components and food grade colorants
Stuff with dry treats to create a foraging experience
Assembled in the USA
Foraging devices require birds to seek and work for their food.  Hide treats inside the toy to create a foraging opportunity for your bird.
Destructible toys satisfy a bird's instinctual drive to chew and promote good beak health
Super Bird Creations toy designs use a diverse selection of stimulating bird-safe materials to ensure the mental and physical well-being of pet birds
---
---
More from this collection