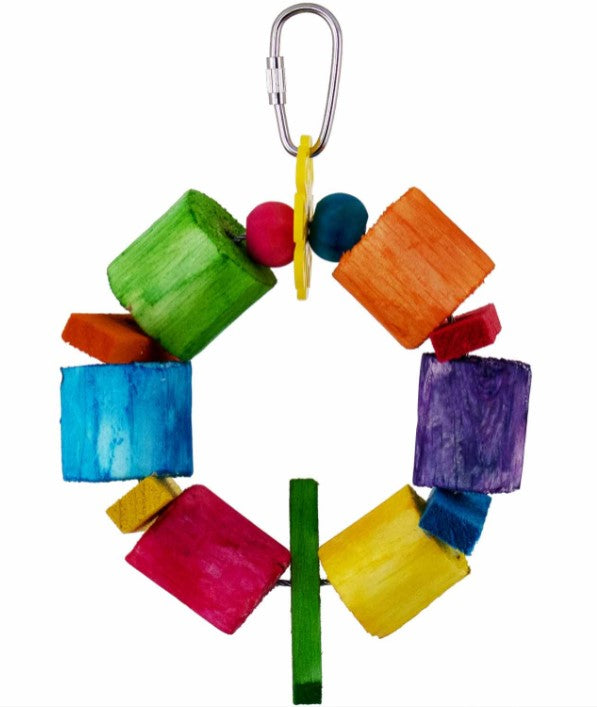 Sola Balsa Ring
5.5" x 4"

The Sola Balsa Ring bird toy by Super Bird Creations is sure to be a favorite for small chewers!  Best of all it is built on a stainless steel refillable key ring that can be used over and over again.
Assembled in the USA with bird-safe materials!
Destructible toys satisfy a bird's instinctual drive to chew and promote good beak health.
Constructed with Sola wood to entice the most timid and gentlest of chewers.
Bird toys stimulate curiosity, promote exercise and reduce boredom.
Perfect for small birds like Parrotlets, Parakeets, Cockatiels, Lovebirds, and similarly sized pet birds.
---
---
More from this collection