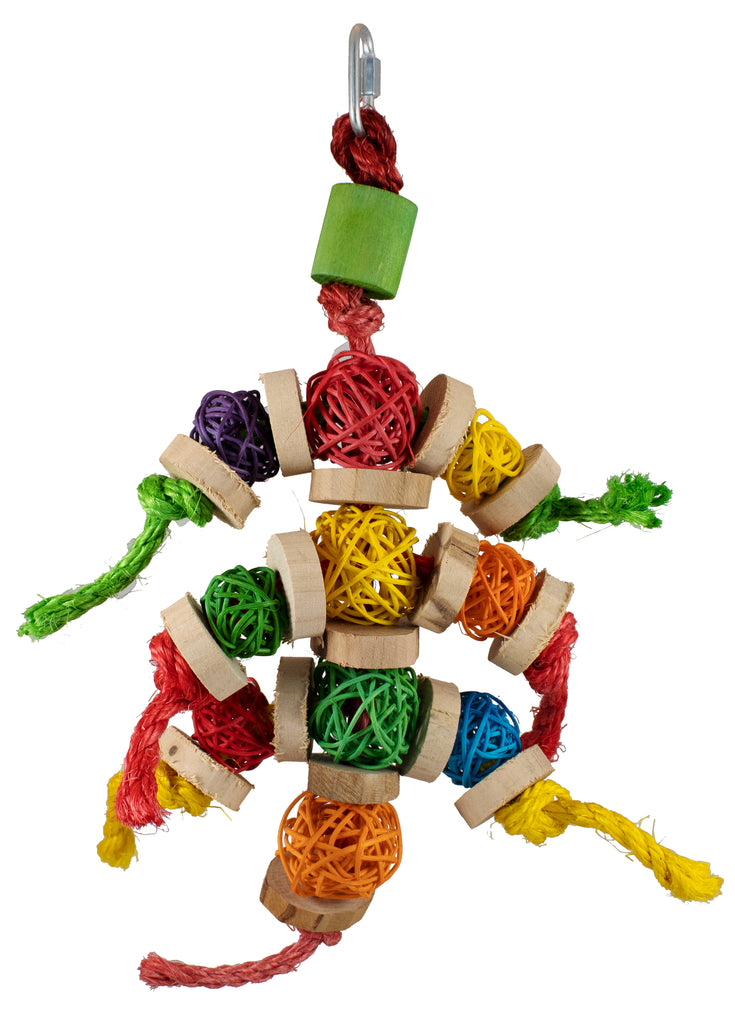 Bingo Chips
12.5 x 6"
Your bird is certain  to call out "BINGO" when he is given a new Bingo Chips bird toy with all of its fun chewing options.  
The Bingo Chips bird toy  is the perfect size for Ringnecks, Medium Conures, Quakers, Caiques, Pionus, Senegals, African Greys, Eclectus, Small Cockatoos, Mini Macaws and similarly sized pet birds.
Constructed with vine balls, hardwood slices and sisal rope.  Attaches to the cage with a bird-safe quick link.
Destructible toys satisfy a bird's instinctual need to chew.
Designed with bird-safe materials and your feathered friend's physical and mental well-being in mind.
Super Bird Creations parrot toys are "Playthings with a Purpose" that help to ward off boredom, depression, aggression and destructive behaviors in parrots by stimulating physical activity, curiosity and mental engagement.
---
---
More from this collection