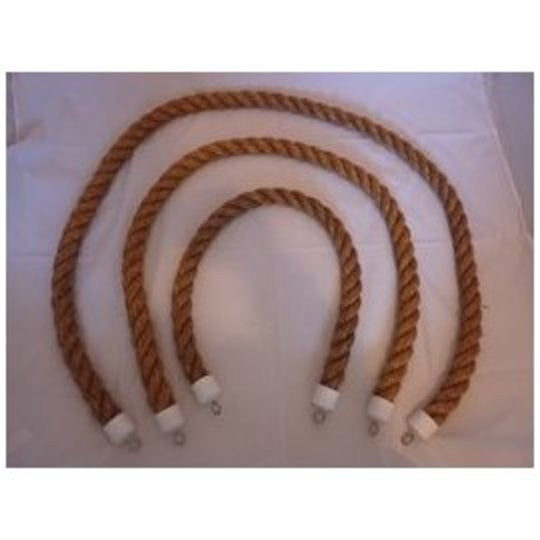 Tiki Rope
Tiki Ropes are made with natural non toxic manila and stainless steel hardware to eliminate the danger of heavy metal toxicity and rusting.
They can be used indoors or outdoors. The ropes are very durable, lasting well with daily use by large macaws and cockatoos. The ropes can be used as diagonal perches in cages, as swings, as additions to playgyms, or can be hung straight up and down as a climbing rope.
The manila is a brittle fiber rope, similar to sisal, so toe nails do not get tangled in the fibers as they can with cotton rope. It needs very little trimming, if any, over the life of the rope. They are also excellent for birds with plucking issues as many birds love to preen the fibers of the rope. This holds true for the smaller birds as well - including cockatiels, budgies, poicephalus, psittacula (asiatic parakeets), african greys, amazons, conures, and australian grass parakeets.
For African Greys, we recommend the larger 2" diameter as the Greys seem to enjoy the stability of the larger perch to the smaller, less rigid 1.5" ropes. The 2" ropes are favorites of those who share their lives with the large macaws and cockatoos. Please allow for slight variations in the length of the rope as each one is hand made.
Clean with warm water; dry in the sun.
---
---
More from this collection